On the Odd – Poor, Sick, Mad & Criminal in 1800s NY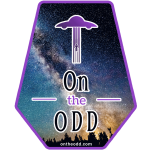 Stacy Horn is the author of five nonfiction books, including Imperfect Harmony. Mary Roach has hailed her for "combining awe-fueled curiosity with topflight reporting skills." Horn's commentaries have been heard on NPR's All Things Considered and she is the founder of the social network Echo. She lives in New York City.
Stacy's website can be found here:
https://stacyhorn.com/
You can find Stacy's amazing books here:
Unbelievable
Imperfect Harmony: Finding Happiness Singing with Others
Waiting for My Cats to Die: A Memoir
The Restless Sleep: Inside New York City's Cold Case Squad
Damnation Island: Poor, Sick, Mad, and Criminal in 19th-Century New York
Music on this episode
Intro/Outro: "Empathy" by Minimus The Poet
https://minimusthepoet.bandcamp.com
https://www.facebook.com/minimusthepoet
A special thank you to APS Mastering for their support.
Visit www.apsmastering.com for all of your Audio Mastering needs.