On the Odd – Flat Earth Theory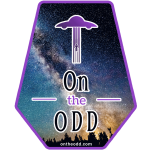 Mark welcomes a fellow "Mark" to the show today – Mark Sargent
Growing up on South Whidbey Island, Washington, Mark K. Sargent started his career playing computer games professionally in Boulder Colorado. From there he spent the next 20 years training people in proprietary software. In 2014, he looked into what is no doubt the most ridiculous conspiracy ever, called "Flat Earth Theory", and through extensive research, discovered that it wasn't so laughable after all.
Early in 2015, he released a series of YouTube videos titled "Flat Earth Clues", which delves into the possibility of our human civilization actually being inside a "Truman show"-like enclosed system, and how it's been hidden from the public since 1956.
You can learn all about Mark's work here
http://enclosedworld.com/
Mark's Youtube channel is full of amazing content
https://www.youtube.com/channel/UC7rXdy3dOinCLNpPjPkc8Kw
Music intro: "Won't Open My Eyes" by Lenore Lenoire
http://lenorelenoire.bandcamp.com/album/seven-years
Music outro: "Those are your Friends" by Yes William
https://emilyeinhorn.bandcamp.com/releases
A special thank you to APS Mastering for their support.
Visit www.apsmastering.com for all of your Audio Mastering needs.