The Haunted History of Huntingdonshire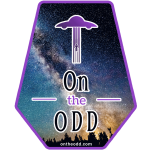 Mark welcomes Mark Egerton to the show.
Mark Egerton is an author from the UK who became interested in the paranormal in his teens which led him down a path of exploring history and diving deeper with the help of his Uncle, who was a member of the world famous The Ghost Club which is a paranormal investigation and research organization, founded in London in 1862
BIO: Mark was born in Huntingdon and educated at Southoe, Brampton and at Hinchingbrooke School in Huntingdon. He spent the last year of his education studying in Hinchingbrooke House, which is featured on the books front and rear covers. After leaving school in 1978 he worked at the American chemical giant DuPont in St Neots, Stevenage and Cambridge.
Mark first became interested in Ghosts and the paranormal following a personal experience which happened to him in 1976. This experience was to have a profound effect on his life and inspired him to write his book, The Haunted History of Huntingdonshire. Mark's particular area of interest is predominately Ghosts, Hauntings and Poltergeist phenomena. His early interest was encouraged by his late Uncle Trevor Kenward, a long term and highly respected member of the world famous, Ghost Club. The Ghost Club is the oldest psychical research organization on the planet.
Mark's website can be found here:
You can find Mark's amazing book here: