On the Odd – Spirit Traveler: Unlocking Ancient Mysteries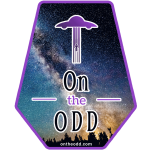 Author and mystic healer, Sonja Grace is an energy surgeon who provides medical scans and defies time and space with her energy medicine, etheric clearing, structural and cellular healing work helping individuals to transform their energy, chakras, auric field, as well as the physical body in all systems. Sonja is able to execute all levels of her work from a distance and over the phone.
In another area of expertise Sonja's extensive work with animals brings both client and pet to the forefront. She communicates with them for clarity and understanding for the owner and veterinarian. She has worked with a wide variety of pets both here and the spirit realm. Many people contact Sonja to simply get in touch with a pet or relative that has crossed over.
Sonja's website can be found here:
sonjagrace.com
You can find Sonja's amazing books here:
Earth Ways: Healing Medicine for the Soul
Angels in the 21st Century
Spirit Traveler: Unlocking Ancient Mysteries and SecretsBecome an Earth Angel
Music on this episode
Intro/outro:
Song: Oleana
Artist: Thomas Van Stockum
Album: Trebuchet
https://tomvanstockum.com
Please Support On the Odd on Patreon!
Become a Patron!
A special thank you to APS Mastering for their support.
Visit www.apsmastering.com for all of your Audio Mastering needs.