Food Waste and The Art of Frugality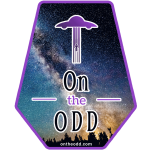 Mark welcomes Amy and Dwayne AKA "Frugal Mommy and Frugal Daddy" from the YouTube channel, Freakin Frugal to the show.
Amy is a well educated professional who has left her day to day career to dumpster dive. It is a topic that fascinates me and when I began watching The Freakin Frugal Youtube Channel which is Amy and her husband Dwayne, I didn't expect much more than entertainment but right away I was taken back with the insane amount of food that is thrown away not only every year but if you follow her channel, the amount that is thrown away daily! 
Freakin Frugal's videos can be found here:
YouTube
Instagram
You can find Frugal Daddy's AKA Dwayne AKA The Clock Guy's YouTube Channel here: