Betty & Barney Hill and the MUFON Symposium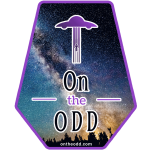 Season 9 Episode 1
[display_podcast]

Listen
Download
Now Available on Podchaser
Stitcher
PodGallery
Subscribe

Mark welcomes Kathleen Marden to the show. 
Kathleen Marden is a leading researcher of contact with nonhuman intelligence, an author, and lecturer. Her educational background in the social sciences has shaped her interest in scientific ufology. Extensive research and investigation into alien abduction has convinced her that some abductions are real.
She earned a B.A. degree in social work from the University of New Hampshire and participated in graduate studies in education while working as a teacher and education services coordinator. Her scholarship led to acceptance into the Alpha Kappa Delta sociology honor society. During her fifteen years as an educator, she innovated, designed and implemented model educational programs. She also held a supervisory position, coordinating, training and evaluating education staff.
Her interest in UFOs dates back to September 20, 1961, when her aunt, Betty Hill, phoned her childhood home to report that she and Barney had encountered a flying saucer in New Hampshire's White Mountains. A primary witness to the evidence of the UFO encounter and the aftermath, Kathleen has intimate knowledge of the Hill's biographical histories, investigation files, and scientific interest in their sensational experience. This led to a  journey of exploration, leaving no stone unturned, to find answers through scholarly work, investigation and social research. She is recognized as the world's leading expert on the Betty and Barney Hill abduction.
She is associated with the Mutual UFO Network, as its Director of Experiencer Research and the Edgar Mitchell Foundation for Research into Extraterrestrial Encounters, as an advisory board member and consultant to its research subcommittee. She was the recipient of MUFON's 2012 "Excellence in Ufology" award. She makes it clear that the opinions expressed by her are her own and do not necessarily reflect the opinions of the organizations of which she is  affiliated.
Kathleen is the author of five books. Three were co-written with with nuclear physicist/ scientific ufologist Stanton Friedman, Captured! The Betty and Barney Hill UFO Experience, Science was Wrong, and Fact, Fiction and Flying Saucers. A fourth book The Alien Abduction Files features Denise Stoner. Her new book The Experiencer's Handbook will be released in July. In addition to this, her essays have been published in several additional books. In 2012, she spearheaded an extensive research project, with Denise Stoner, to identify little known commonalities among experiencers. More recently, she has completed her work on MUFON's Experiencer Survey, a comprehensive study on Experiencers, with Dr. Don C. Donderi. Her articles have been published in the MUFON UFO Journal, Open Minds, Alternate Perceptions and FATE magazines and on several websites. Kathy has given expert testimony on the Discovery, History, H2, National Geographic, and Destination America channels and on several documentaries and news shows.  She is a frequent guest on radio programs. She has lectured throughout the United States and internationally. You can purchase her books or read her articles at www.kathleen-marden.com 
Kathleen Marden's website can be found here:
Her amazing books can be found here:
Learn more about MUFON and the MUFON 2018 Symposium

A special thank you to APS Mastering for their support.
Visit www.apsmastering.com for all of your Audio Mastering needs.