UFOs and the Paranormal in Canada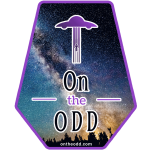 Season 9 Episode 7
[display_podcast]

Listen
Download
Now Available on Podchaser
Stitcher
PodGallery
Subscribe

Mark welcomes another "Mark" to the show, please welcome, Mark Leslie Lefebvre
Mark Leslie (Lefebvre) is an author, professional speaker and bookseller with more than a quarter century of experience in writing, publishing, and bookselling.
Mark Leslie's website can be found here:
All of Mark's amazing books can be found here
Music intro:
 "Won't 
Open
 My 
Eyes
" by Lenore Lenoire


A special thank you to APS Mastering for their support.
Visit www.apsmastering.com for all of your Audio Mastering needs.