Paranormal Investigations in NYC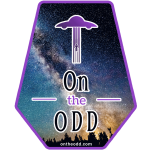 Season 8 Episode 9
[display_podcast]

Listen
Download
Now Available on Podchaser
Stitcher
PodGallery
Subscribe

Mark welcomes Charlie Fuhst to the show.  Charlie helps people deal with their unexplained paranormal experiences in the NYC in a free, professional and confidential manner.
More information about Charlie and what he does can be found here:
Music intro: The Way I Love You by Joel Michael Howard
Music outro: Don't Know Why by Joel Michael Howard
A special thank you to APS Mastering for their support.
Visit www.apsmastering.com for all of your Audio Mastering needs.