Lizzie Borden and other Historic Haunts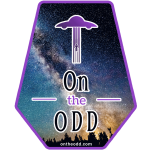 Season 8 Episode 4
[display_podcast]

Mark welcomes Rebecca Pittman to the show.  Rebecca has made living as a professional muralist, motivational speaker, TV Talk Show Host, and author.  She majored in journalism and art in college, and finds joy, in creating, using both brush and keyboard.
Writing about historic places with paranormal activity is a passion of mine.  Their history is fascinating…what I call the "bones" of the place. From there you begin to understand the hauntings that typically list the places I write about in the top 10 most-haunted venues in the world.  I research them extensively, spend the nights in their shadowed bedrooms, and interview the owners, staff, and customers to create the most comprehensive book I can.
Rebecca Pittman's website can be found here:
Her amazing books can be found here:
Music intro: Ice Land by Moon Casale
Music outro: Love Ghost by Gray Romantic
A special thank you to APS Mastering for their support.
Visit www.apsmastering.com for all of your Audio Mastering needs.