Hyperconnected Reality & Information Overload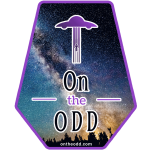 Season 8 Episode 10
[display_podcast]

Listen
Download
Now Available on Podchaser
Stitcher
PodGallery
Subscribe
Joe Tripician is an award-winning Producer/Writer/Director and Playwright. His work has been broadcast on Network and Cable television across America, Europe and Japan, and has shown at the Cannes Film Festival.
Joe received his first EMMY award for the documentary "Metaphoria" broadcast in the US on PBS in 1991.
Joe's humor book, "The Official Alien Abductee's Handbook", was published by Andrews and McMeel in 1997. Author and Futurist Robert Anton Wilson called it: "The funniest book I've read since the Warren Report." Famed scientist John C. Lilly said: "Joe Tripician has achieved the impossible: a truly funny book on alien abductions."
In 1996 Joe wrote, recorded and performed an alien song ("Ozark Melody") with the legendary Jeff Buckley along with musical partner Frederick Reed.
In May of 2002, Joe performed in his one-man play, "Balkanized at Sunrise", based on his 1997 trip to the Balkans. His Balkan journey began when the Croatian government hired him to write an official biography of their president. Much hilarity ensued.
More information about Joe and what he does can be found here:
Music intro: The Way I Love You by Joel Michael Howard
Music outro: Don't Know Why by Joel Michael Howard
https://joelmichaelhoward.bandcamp.com/
A special thank you to APS Mastering for their support.
Visit http://www.apsmastering.com for all of your Audio Mastering needs.