Episode 82 – True Stories of Law and Order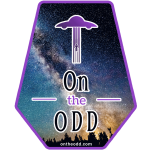 Season 7 Episode 10
[display_podcast]
An interview with authors Juré Fiorillo and Kevin Dwyer about their "True Stories of Law and Order" book series.
www.truestorieslaworder.com
– Robert Emmet Chambers, nicknamed the "Preppie Killer" pleaded guilty to manslaughter in the death of 18-year-old Jennifer Levin, whom he killed in New York City's Central Park during the early morning hours of August 26, 1986.
– Kitty Genovese, who was stabbed to death as she was walking from her car to her apartment in Kew Gardens, Queens, 1964. It is commonly believed that neighbors watched this happen and did nothing, but that's a myth.
– Aileen Wuornos is often called the first female "serial killer" but this is far from the case. Wuornos killed 7 men in FL between 1989 and 1990. She was a prostitute and her victims were clients.
– Shanda Sharer was murdered and torched by her three friends in Madison, IN, She was 12 years old.
– Terrance Cottrell as smothered to death in a Milwaukee "storefront" church during an exorcism. He was eight years old and autistic–which is likely why church leaders believed he was possessed. 2003.
– We also discussed how the brains of psychopaths are different from the brains of everyone else; much of it has to do with the sexy-sounding amygdala.
– Also: a short discussion about juvenile justice.
Music intro: "Stuff Falling Down" by Transit 161
Music outro: "11082016" by Transit 161
www.transit161.com
A special thank you to APS Mastering for their support.
Visit www.apsmastering.com for all of your Audio Mastering needs.
Please take a moment to visit these On the Odd hangouts
Facebook
Reddit