Episode 78 – An Interview with MMA Fighter John Beneduce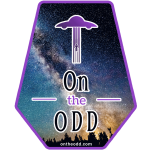 Season 7 Episode 6
[display_podcast]
Alex and I had the honor of talking with MMA Champion John Beneduce and we cannot apologize enough to him and our listeners for the poor sound quality.  The discussion was too good to not release so here it goes!
Mixed Martial Arts
Astral projection
Scrying
Viking Runes
Hullucinegens
God Odin
Egotism
Jujitsu
Muay Thai
http://johnbeneduce.homestead.com/aboutus.html
Music intro: "Gaze 3" by Stag Hare
Music outro: "Grays" by Stag Hare
A special thank you to APS Mastering for their support.
Visit www.apsmastering.com for all of your Audio Mastering needs.
Please take a moment to visit these On the Odd hangouts
Facebook
Reddit