Episode 77 – Celebrity Suicide Notes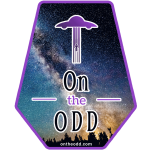 Season 7 Episode 5
[display_podcast]
We rushed this episode out after hearing the news today about Chris Cornell from Soundgarden and Audioslave taking his own life. Although this is not fully confirmed, it appears to be the fact of the matter. If it comes out to be untrue I will swap the cover art out ASAP. The news of Chris Cornell's passing is a tragic and sad one for me and I really hope he rests in peace.
If you are sad – talk to someone – even me
mark@ontheodd.com
– Mark
 A special thank you to APS Mastering for their support.
Please take a moment to visit these On the Odd hangouts
Facebook
Reddit