Episode 76 – A Discussion with Ian, an ex-Mormon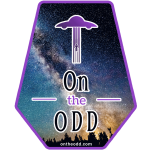 Season 7 Episode 4
[display_podcast]
Mark interviews ex-Mormon "Ian" who goes into detail in his expereinces with the Mormon and LDS church and why he decided to leave them behind and free himself from their grasp.
Music intro and outro is the song "Currents" from the band The Atlantic & Eye. We thank them for supplying us with the track and you can check them out here:
https://theatlanticneye.bandcamp.com/releases
A special thank you to APS Mastering for their support.
Visit www.apsmastering.com for all of your Audio Mastering needs.
Please take a moment to visit these On the Odd hangouts
Facebook
Reddit