Episode 72 – Lights Out! – He Dug It Up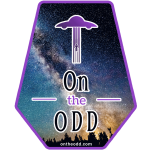 Season 6 Episode 12
[display_podcast]
Lights Out! – He Dug It Up
He Dug It Up
Aired Feb. 9, 1943
A man digs up a coffin in his garden and discovers a statue with ancient implications.
A special thank you to APS Mastering for their support.
Visit www.apsmastering.com for all of your Audio Mastering needs.
Please take a moment to visit these On the Odd hangouts
Facebook
Reddit