Episode 60 – Shadow People and Alternate Dimensions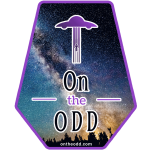 Season 6 Episode 1
[display_podcast]
Shadow

People

and

Alternate

Dimensions
Our guest Jill shares her remarkable accounts of shadow people and gateways to other dimensions.
Topics include:
Music intro: "This Time" by Lenore Lenoire
Music outro: "Won't Open My Eyes" by Lenore Lenoire
A special thank you to APS Mastering for their support.
Visit www.apsmastering.com for all of your Audio Mastering needs.
Please take a moment to visit these On the Odd hangouts
Facebook
Reddit